Natures Image Online.com
The most realistic artificial coral and invertebrates available introduced by an innovator in coral farming.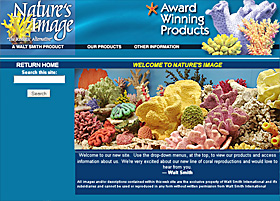 Some items in this list may not be available at this time in the United States however, please feel free to inquire
about our special projects.
Fiji Gold.com
Fiji Gold is your site for Fiji Gold TM and Fiji Mud TM
Natural additives for the Aquarium Trade from one of the
biggest names in the industry.